The Premier League is back baby! Yes, the number one competition in world football has returned and we are now six games in. Whilst it is still very early in the 2022-23 Premier League season, with a few games on everyone's belt, we think teams have given enough of an account of themselves to be able to learn a few things about them.
That's why we think it's time to take a look at how each team has been doing so far, focusing on some of the highs, and the lows. Because there are so many teams though, we've decided to split this article into two focusing on ten teams in each, and to keep things simple we'll list them in alphabetical order.
So without further delay, let's take a quick look at the Premier League after six games in.
The first 10 Premier League teams
Arsenal
Some may be dubbing them Manchester City B due to them not just recruiting one of their former coaches in Mikel Arteta (who in fairness was an ex-Arsenal player too), but now two former players in Gabriel Jesus and and Oleksandr Zinchenko as well. However, the winning mentality they had at City, they seem to have brought with them to Arsenal and injected it into the North London club.
Many people thought that they would improve this season, however, by how much was unknown. But six games in we sit here with the Gunners with five wins and just one loss. The one downside for them is that a single loss did come at the hands of Manchester United, the first side from last season's top six that they have faced. The one positive is despite losing, they were probably the better side, and a couple of mistakes were what lead to their downfall. That and a dodgy decision to rule out a Martinelli goal that would've given them a 1-0 lead in the first half.
Despite this setback, we still think this could be one of their best Premier League seasons for some time.
Aston Villa
Steven Gerrard is a man walking on eggshells at Aston Villa with his team sitting in 17th place in the Premier League with just 4 points. Going into the Premier League season things looked promising with the club making Phillipe Coutinho a permanent signing as well as securing other names such as Diego Carlos.
However, an opening day loss to Bournemouth will not have been the start Gerrard was hoping for as his side seemed to lack any real identity. A close 2-1 victory against Everton quickly followed as Gerrard and Lampard faced each other as managers for the first time, but three consecutive losses quickly followed. However, positive times may be ahead with their sixth game of the season ending in a 1-1 draw against defending champions Manchester City.
Bournemouth
Bournemouth got off to a fantastic start with Scott Parker managing his team to a 2-0 victory over Aston Villa on the opening day. But since then, they haven't really managed to get going, and they unfortunately had a trip to Anfield following Liverpool's defeat at Old Trafford, ending up on the end of a 9-0 defeat where it seemed anything that could go wrong did go wrong.
Following this loss, although apparently not the reason for the decision, Bournemouth decided to sack Scott Parker, making him the first manager of the Premier League season to face the chop. Since his departure, they've actually improved managing a 0-0 draw with Wolves before coming back from 2-0 down to beat big spenders Nottingham Forest 2-3.
Brentford
Well, what a season Brentford is having. Starting off with back-to-back draws before losing 3-2 to newly promoted Fulham, Brentford then scored eleven goals in their next three games. The highlights of that period were their 4-0 win against Manchester United, leaving the Red Devils absolutely humiliated, and a 5-2 victory over Leeds which included a magnificent Ivan Toney hattrick. They've played some great football this season and are a perfect advert for the Premier League, and we can't wait to see what more is to come from them.
Brighton
Brighton is doing much better this season than many expected them to, especially considering they lost some key players such as Yves Bissouma to Spurs and Marc Cucurella to Chelsea. However, they did similar last season, starting off really well before eventually falling flat in the run-up to Christmas and falling back into mediocrity.
We feel that Graham Potter could do better this year with another season under his belt to implement his style at the club. And it's so far so good for the Seagulls with them sitting above the likes of Chelsea, Liverpool and Manchester United. Will they be able to keep it up though? Time will tell.
Chelsea
Chelsea have spent big, but so far, they have failed to deliver the goods. They recruited big names such as Raheem Sterling from rivals City, plus Kalidou Koulibaly from Napoli but for some reason, Thomas Tuchel just hasn't got his team firing on all cylinders. It was clear one thing they were missing was a source of goals, especially with club record signing Romelu Lukaku heading back to Inter and Timo Werner leaving too. And on deadline day it was a bit of a surprise to see Pierre-Emerick Aubameyang heading back to the Premier League, but that's exactly what happened when Chelsea offered Barcelona £10m plus Marcos Alonso. Is he the signing to turn Chelsea's season around?
Crystal Palace
Palace is a weird one this season, they keep showing so much promise, then fail to deliver on it. They took the lead against Liverpool, but then conceded even after Liverpool lost Darwin Núñez to a red card for a stupid headbutt, and the same happened against City too, where this time they were 2-0 up. If they continue to give up leads and can't keep things tight at the back, come the end of the season Crystal Palace could find themselves in trouble. They clearly have the talent to play well and beat teams, they just seem to lack the confidence to see games out.
Everton
Everton narrowly avoided relegation last season, but Frank Lampard pulled off the great escape. This season, however, they have lost top goal scorer Richarlison and he currently has a new challenge on his hands, trying to achieve a first Premier League win of the season. They currently have just 4 points to their name, losing their first two games before drawing their last four. However, performances haven't been all that bad.
Their most recent game saw them draw with Liverpool in a game where Jordan Pickford pulled off a number of world-class saves, especially one from Darwin Núñez's volley in the second half, before Luis Diaz then rattled the post with a follow up effort. However, this game was also important for another reason, as both sets of fans came together to pay tribute for the passing of nine year old Olivia Pratt-Korbel who tragically lost her life to a gunman who was trying to force his way into her home chasing his target. It's times like this we see that football is just a game, and that even intense rivalries can be put aside for the greater good.
Fulham
Fulham has become a bit of a yoyo club in recent years, constantly getting promoted and relegated, promoted and relegated. However, this season, they seem to be back, and this time they're looking to stay. With an impressive opening day 2-2 draw with Liverpool in which they led twice, Aleksandar Mitrovic has been an absolute weapon for Fulham so far this season having scored 6 goals in as many games. If they keep this up, we don't see them having any issues avoiding relegation.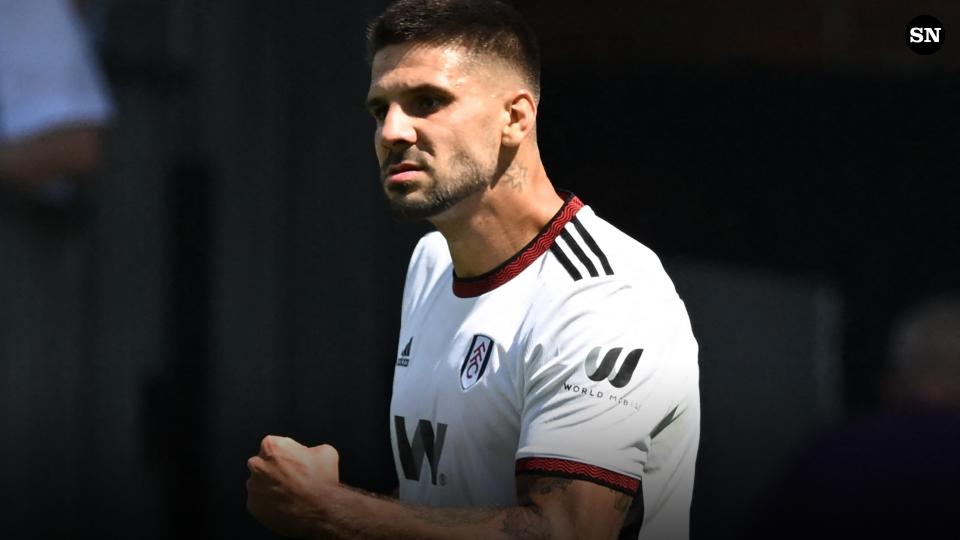 Leeds
It's Jesse Marsch's first full season in charge of Leeds following his arrival last season in which he helped them avoid relegation. However, despite a new manager, there still seems to be the same old mayhem we used to witness under Marcelo Bielsa. From drawing with Everton 1-1 and losing to Brentford 5-2 to a demolishing of Chelsea 3-0, we've seen the very best and very worst of Leeds this Premier League season and we're only six games in.
They have lost some key players in Kalvin Phillips and Raphina, although they've also brought in some solid replacements who look really good. But it seems at times Leeds lack concentration. If they Marsch doesn't fix this soon, they could find them in trouble later this season.
Rounding up
So there we are, the first ten Premier League teams and how their seasons have gone so far. As it stands from this list, the only ones we see with any chance of challenging for the Premier League title is Arsenal, since Chelsea just seems to be a shadow of their former selves, and it almost feels like their signings have been made in desperation. In terms of who could leave the Premier League, we'd have to say from this list, Bournemouth, Everton and Villa are the top contenders, although on performances Everton should be higher up than they are, it's just a case of finding someone who can help them shift some more goals.
What are your thoughts on the Premier League so far? Are there any surprises for you, or do you feel we're giving someone too much credit? Let us know in the comments below. And remember you can read our opinions on the remaining Premier League teams and how their seasons have gotten off to either good or bad starts in part 2 right HERE.
---
You can read more articles like this in our Football section.