While many are looking forward to a new season of the NFL getting underway, you may have forgotten that College Football arrives first, and there are some exciting games to kick off the new season.
Week one of college football starts on Saturday, August 27th, and goes all the way through Saturday, September 3rd. And boy do we have some great games both Saturday. While most are tune-up games, there are some fantastic matchups that could be pace-setting games for the teams involved.
The first two games on the list happen in what some call, Week Zero. The other three are big-time Week 1 Saturday games on Sept. 3rd.
Penn State vs. Purdue
Duquesne vs. Florida State
Oregon vs. Georgia
Utah vs. Florida
Notre Dame vs. Ohio State
Penn State Nittany Lions @ Purdue Boilermakers
Penn State kicks off their college football season as 3-point favourites against Purdue as Pennsylvania's most powerful college football team heads to Indiana to face the Boilermakers. 
Both of these teams are tough and I think that this line is spot on. That said, these two teams are going to pound the ball and play tough defence so I like the UNDER to cash. 
But, the computers disagree with me, some having a score 29-28 in favour of Purdue. If you like the home team's chances, the Boilermakers come in around +140 to win, which does make sense considering last year the Boilermaker's offence was four points better per game than Penn State's. That said, the Nittany Lion's defence was around five points better on average. This will be one to watch!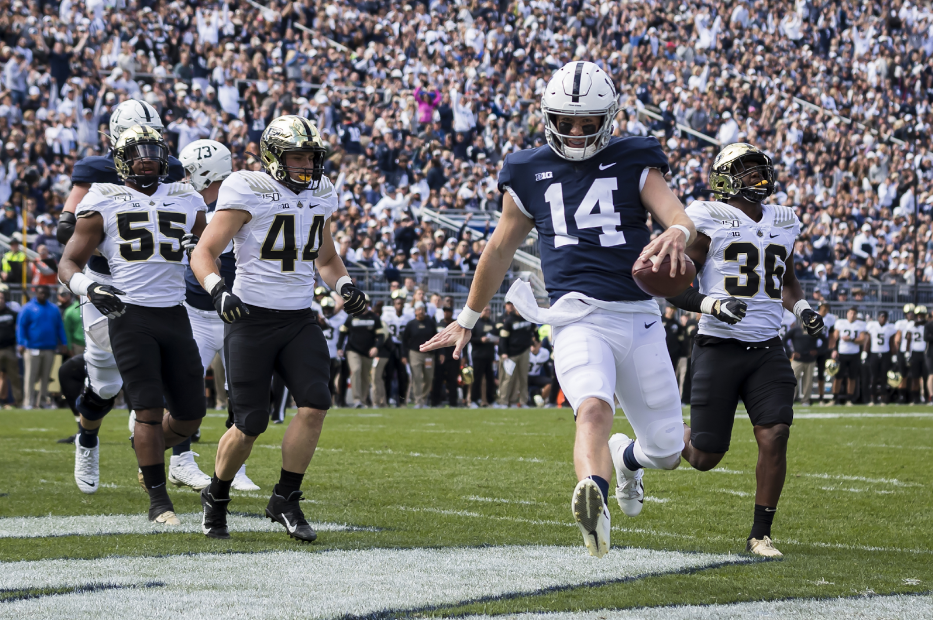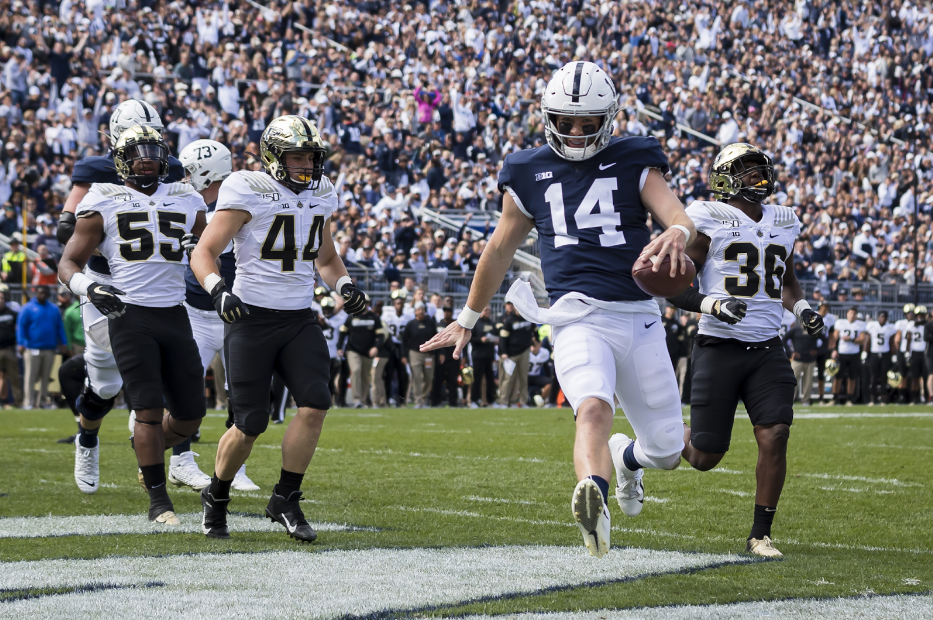 Duquesne Dukes @ Florida State Seminoles
The other Pittsburgh team travels to Tallahassee to face the Noles. A point spread line has yet to be released for this matchup. It's a tune-up college football game for the Noles, but one that could set the stage this season for the Dukes.
"Earn it today!"

Sights and sounds from our first three days of fall camp#NoleFamily | #KeepCLIMBing pic.twitter.com/vcUdVClEbv

— FSU Football (@FSUFootball) July 30, 2022
Florida State starts the season with an FPI of 8.5 while Duquesne isn't listed on ESPN's football power index. To give you an idea, the New Mexico State Aggies are at the bottom of the list with an FPI of -21.4, so the Dukes are somewhere below that.

I have the Seminoles putting up at 30 points on Duquesne in this one and don't see the Dukes getting more than a field goal or two. That said, if the Dukes get the ball through the uprights more than once, that is a win for them and bodes well for their season in the Northeast Conference.
Oregon Ducks @ Georgia Bulldogs
Here is a top 25 showdown between one of the best college football teams in the Pac-12 and one of the best college football teams in the SEC. But unfortunately for Ducks fans, The Quacks are flying into hostile territory against the 3rd toughest team in the country. The Georgia Bulldogs are expected to beat an average team by 28 points on a neutral field. Although the Ducks are far from average, they are only expected to beat the same average teams by ten-and-a-half points. 
Because of these numbers, the Ducks come into this one as 17.5-point underducks … I mean, underdogs. However, this team has one of the best offensive lines in the country so don't miss this one because Oregon will test the Bulldog defence and we will see scores aplenty in this game.
Utah Utes @ Florida Gators
Here we have another Pac-12 vs. SEC showdown in the first week of college football! The Pac-12 Champs head to the Swamp to face the Gators in what is sure to be a hard-nosed game of smashmouth football. 
These are both big, physical teams and home field will play big in this one. If they were playing in Utah, I would give the edge to the Utes and call that they are likely to win. But because they are playing in the Swamp, I have to give a slight edge to the Gators. The line actually opened up with the Utah Utes as 2.5-point favourites in Gainesville, but I would only line them out as 1-point favourites.
Wait to see if the line moves up to three or 3.5 and then take the Gators against the number.
Notre Dame Fighting Irish @ Ohio State Buckeyes
I can't believe my eyes … We get a top-5 matchup in Week 1! The Fighting Irish of Notre Dame sits at No. 5 on the college football preseason power ratings with an FPI of 17.7. Over in Ohio, the Buckeyes are No. 2 with an FPI of 28.3.
Notre Dame is tough, but the Buckeyes are nearly 15-point favourites at -14.5. However, two touchdowns and a hook are a lot to give. I think the Buckeyes win by double digits, but 13 or 14, not 15. Notre Dame is going to make a game of this one and keep it within two TDs.
---
For even more American Football coverage, click right HERE.