NFL has always served us with surprises as the season continues, but 2022 has been quite unpredictable. The season has reached the halfway mark and is now heading into week 10 with players and teams performing contrary to expectations. 
There have been disappointments since the opening week for teams, players, and fans who entered this season with high expectations. However, some players and teams are living up to the pre-season hype. Kansas Chiefs' Patrick Mahomes and Buffalo Bills' Josh Allen have not disappointed. The two quarterbacks are serious contenders for the MVP this season.
But who hasn't fared so well and who have been the surprise packages? Let's take a look at the big NFL talking points so far.
NFL talking points from the season so far
New York Giants are having a good time
Saquon Barkley is enjoying one of his best runs and appears to be guiding New York Giants to a post-season playoffs party with their 6-2 record. The running back has lived up to the expectation of his employers since his signing. 
Senior national columnist Judy Battista suggests that Giants could be this season's biggest surprise with their outstanding performance. 
"They are among the NFL's biggest surprises because, in previous years, they could have lost games like this," said Judy after Giants staged a stunning comeback to beat Baltimore Ravens 24-20 in their 6th game.
"They lost so many games like this where they were down early by double digits, where their playmakers were subdued for long periods, where there were numerous mistakes and all things that pull down a team," she added.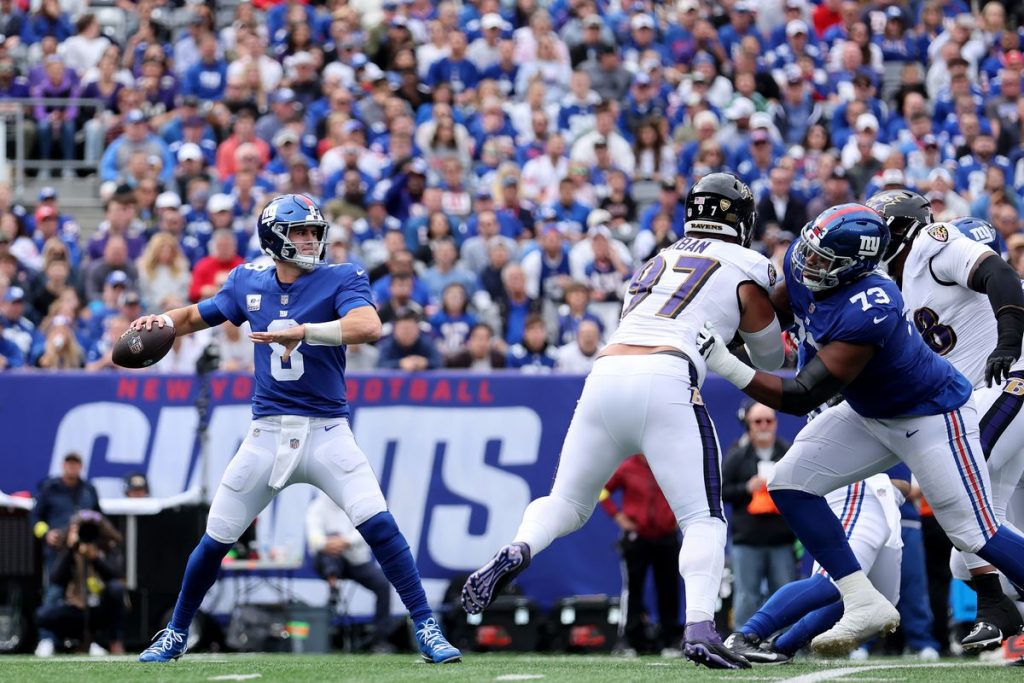 Geno Smith is back
"They wrote me off, but I ain't write back though" These were Geno Smith's words when he helped his team beat Denver Broncos 17-16 in week one after replacing Russell Wilson.
Most people had rightfully predicted that Seahawks would be one of the worst performers this season when the team pointed out the quarterback between Geno Smith and Drew Lock. However, after week 9, Seahawk has an impressive 6-3 record.
Much of this unforeseen glory can be attributed to the resurgence of Geno Smith. He is enjoying his best NFL season after spending the vast majority of his previous eight seasons as a backup guy. Most managers would rather have him in their locker room but not start him every game.
His comeback has surprised everyone, and the way he plays may propel the Seahawks into playoffs, a massive achievement. They are leading the NFC West league, where they were expected to struggle.
After nine games, Seahawk has the fourth-most scoring offence, with Smith leading the league with a 73.1 completion percentage. He is fifth in most passing touchdowns and sixth in most passing yards. 
Nobody saw it coming, not even the Seahawk's diehard fans. 
Buccaneers are struggling
One of the critical things visible in this NFL season is the decreased scoring. Teams expected to score high points have broken offences struggling to hit meaningful points. 
Perhaps the most surprising result was when Buccaneers lost 21-3 to the Panthers in week 7, which coach Todd Bowels described as a dark day for his team. Although they lead NFC South, the Buccaneers have lost five of the nine games they have played this season. Their defence looks shaken, while their attack is uninspiring.
The Cincinnati Bengals have been disappointing
After a successful Super Bowl run in 2021, the Bengals are 5-4, ranking second in the AFC North. This is not the expected performance, and they have to start pulling some successive wins.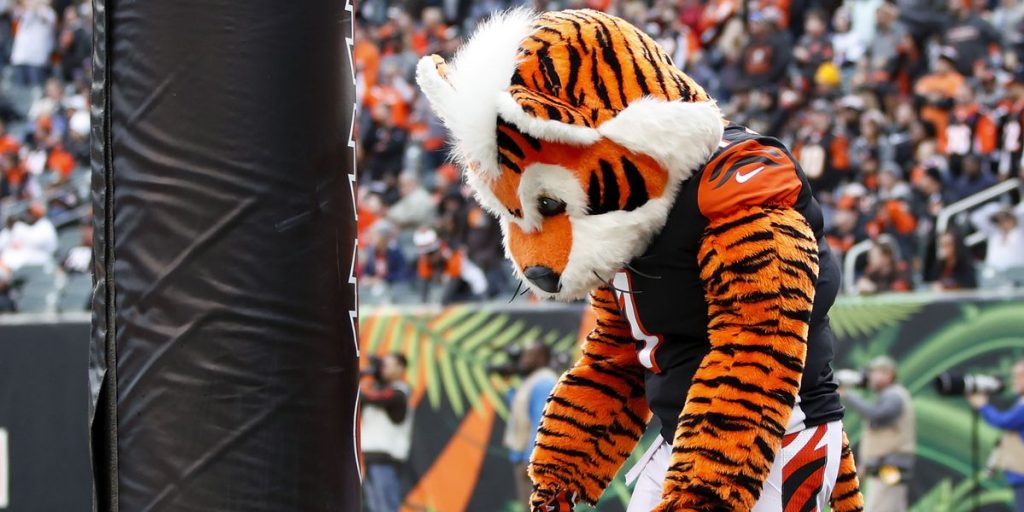 Aaron Rodgers and the Packers are tumbling
Green Bay Packers Aaron Rodgers was expected to continue with his impressive display this season. However, the four-time NFL MVP has been underwhelming and has the worst passer rating of 89.0, and his team is on a five-match losing streak, sliding further from playoff contention.
The defeat to Detroit Lions exposed their leaking defence, with Rodgers particularly singled out for poor performance. After the game, he admitted that some of his interceptions were among the worst in his career. Three interceptions against a historically poor team were a clear sign of a team in a free fall.
If the ten-time Pro Bowler fails to collect himself before the end of the league, Packers could be forced to look for another quarterback for 2023. This could be painful, considering Rodgers just signed a three-year contract extension worth $150.8 million in March. In addition, the $99.8 million deal cap makes it harder for the Packers even to consider dropping Rodgers in 2023.
If things continue going south for Rodgers, it will prod the 38-year-old into thoughts of an early retirement which is hard to imagine.
Jets surprising everybody
Most NFL fans expected the New York Jets to struggle to collect wins before entering their bye week. The doubts were understandable considering their slow start history in the last decade, tough opponents on the schedule, and missing of their dependable quarterback and offensive regulars.
Enter week 10 of the NFL, and the Jets are soaring high with an incredible 6-3, the second-best record in AFC. They are dismantling other teams dominantly and have mounted astonishing comebacks upsetting the playoff contenders.  
Speaking after their 27-10 humbling of Packers, Jets coach Robert Saleh said the win should not surprise anybody, and it's a result of hard work and hunger for success in the squad. However, for many people out there, the win was a surprise.
---
For more NFL content like this, check out our American Football section.