It doesn't seem that long ago that the last season ended, and the next one is just around the corner. And while there is still a wait for action on the pitch to get underway, there is plenty going on off it with the transfer window having not long opened.
Today, we're going to have a quick look at some of the early business conducted in this transfer window so far, and then take a peek at some of the rumours doing the rounds. So, let's take a look at the big business done so far.
Confirmed big transfers so far…
Mac Allister makes move to Liverpool
We all knew that Liverpool's midfield needed overhauling. They haven't made a marquee signing in that area for some time and despite being two games off completing a quadruple the season before last, this time around its age was starting to show. There may not be as many changes as fans first thought though, with Alexander-Arnold having moved further forward into more of a midfield role towards the end of the season, and being utilised as a number 10 by Gareth Southgate in recent England games.
However, they have made one signing many fans are quite happy about. World Cup winner Alexis Mac Allister. He had been rumoured to be a target of the reds toward the end of the last campaign. And it seems his transfer from Brighton was more or less a done deal before it was even announced. However, the initial rumoured price of £55m seemed to be way off the mark with many outlets reporting that the fee was actually as low as £35m.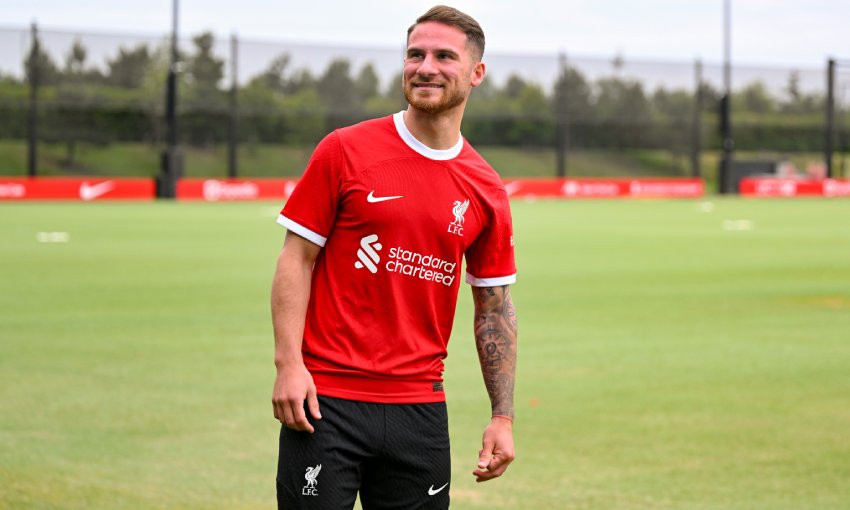 Chelsea having to sell before they buy
When Todd Boehly bought Chelsea, it's pretty safe to say he had no idea about how football worked. And he was splashing the cash left, right and centre to try and make things work. Sadly for Graham Potter and the fans at Stamford Bridge, the season didn't plan out as expected. And in what can only be an effort to prevent breaching financial fair play rules, Chelsea are having to offload a lot of talent before they can start bringing players in.
So far, Mateo Kovacic has apparently agreed a transfer to head to Manchester City, estimated to be costing around £30m. He will likely be a direct replacement for City captain İlkay Gündoğan who is off on his own free transfer to Barcelona. Next you have N'Golo Kanté who hasn't been utilised as much as he would of liked with Chelsea this past season, although partly due to injury. He'll be joining the likes of Ronaldo, Benzema and others in heading to Saudi Arabia. And finally, a bit of a shock move since he's been one of their best players, Kai Havertz to Arsenal has been all but officially been agreed for a deal expected to be worth £65m.
Spurs making do as usual
Spurs have always been a team on the cusp of winning something, but then do a typical Spurs and end up second best to someone else. And that's what they've done with their goalkeeper situation, as they were wanting to sign David Raya from Brentford, but they didn't want to pay out the £40m price tag attached. So, they've gone for a second choice option instead having verbally agreed a fee less than half the value of Raya for Empoli's Guglielmo Vicario.
Now, we can't talk about Spurs without mentioning their many issues. Recently some blame has been put on managers, but the players have to take their own share of the blame as well. They just don't perform consistently on the pitch. But this isn't me starting another Harry Kane is overrated rant because. I actually wanted to pick out a standout performer for them last season, besides Heung Min Son. Dejan Kulusevski was a bright spark in a Spurs side that lacked any sparks last season, and fans will be pleased to see that he has made his loan from Juventus a permanent move.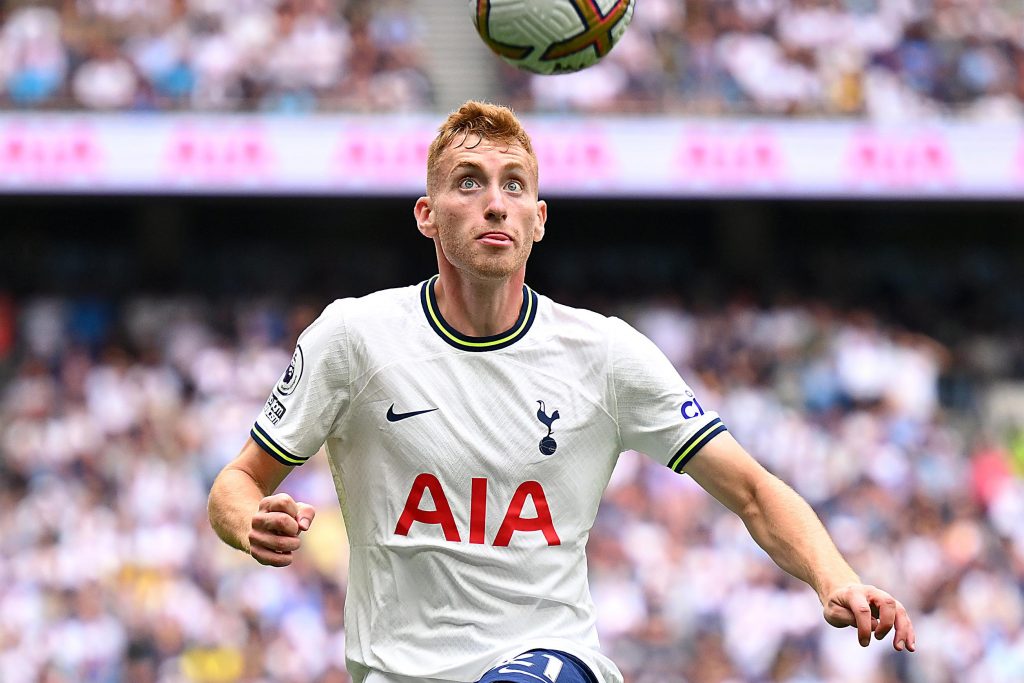 Transfers stirring around the rumour mill…
Should he stay or should he go? United's stopper dilemma
Once recognized as one of the best keepers on the planet, David De Gea has fallen from grace somewhat. While he does now and again pull off some fantastic saves, and is arguably one of the few reasons why United have overachieved in recent years, his form has come into question. And now there is talk of whether or not United should keep hold of the shot stopper.
He is one of their highest paid players, and he's not getting any younger so the rumours currently are that Erik ten Hag could be looking to let him go, with David Raya a possibility, as well as Inter Milan's Andre Onana, who without him, the Italian outfit would not have made the Champions League final.
On top of that, United are also looking at some other possible signings. As part of the mass exodus at Chelsea, they have apparently had a £50m bid turned down for Mason Mount, who was also a rumoured target for Liverpool before the window opened. And, after two failed bids by Arsenal, United could look to try and tempt Declan Rice away from the capital, as well as Harry Kane, should the overrated striker want away from London in the hope of finding silverware elsewhere.
Something to soften a Hammer blow?
As mentioned, Declan Rice is almost certain to leave the Hammers this summer, it's just a matter of where he will end up. After lifting the Europa Conference League trophy, a first piece of silverware for decades at West ham, he is looking to ply his trade elsewhere in the hunt for more medals. But, as is often the case with any transfer, a club will not let a player go until a replacement is found. And Manchester City's Kalvin Phillips is apparently a target for David Moyes.
With little time in the City squad, he could look to make a move elsewhere to see some regular action, and with European football guaranteed, West Ham may be a tasty offer.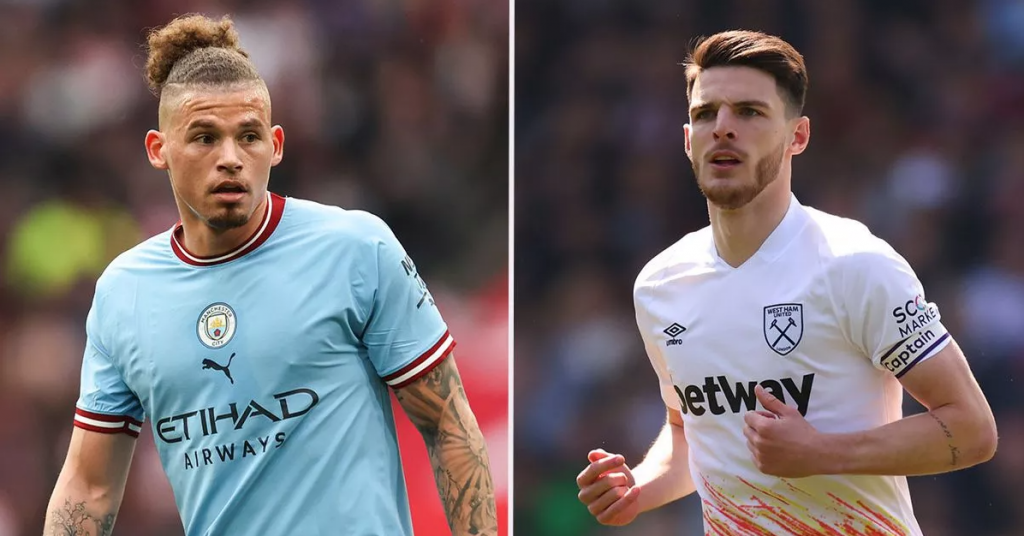 Liverpool to further bolster their midfield
They have one man in already, and arguable we may see Trent playing further up the field this season, but with Keita, Oxlade-Chamberlain and Milner all having left on free deals, Liverpool will be wanting to add more depth to the midfield. One possible addition could be Ryan Gravenberch who has apparently opened the door to a transfer this summer by making Bayern Munich aware he wants to leave. However, if rumours are to be believed, Liverpool may already have their man with terms apparently agreed for Nice's Kephram Thuram. Only time will tell who ends up on Merseyside.
Your thoughts?
So there we have it, some of the biggest confirmed transfers that have taken place so far, and some of the latest transfer rumours of what is to come. There is still plenty of time for transfers to be done, so who would you like to see your club bring in? Who would you like to see on the transfer shuttle bus out of your club? Let us know in the comments below, and feel free to check out our football section for more content just like this.