The last weekend saw plenty of shocks in the FA Cup 3rd round, and it seems that the Carabao Cup didn't want to be shown up and threw in a big one of its own.
Going into the quarter finals many pundits thought they knew the outcome of each game. Manchester United were expected to dispatch of League One's Charlton Athletic, Newcastle were favourites to beat Leicester, Wolves probably had the closest contest but would still have been expected to beat Nottingham Forest, with Manchester City expected to steamroll Southampton. But, not all went as many had envisioned it would in the Carabao Cup.
Let's take a look at how the games unfolded.
Carabao Cup quarter-finals
United don't quite cruise as expected
The final score of this game was a 3-0 win to United, which many will have expected. However, things didn't look so convincingly when the teams were an hour into the game. At that point, Charlton were just one goal down and getting really stuck into the game, refusing to let the Premier League outfit run away with a win as many expected. They were stubborn, resilient and full of determination.
However, Ten Haag clearly knew he needed to step things up or risk an embarrassing exit to the lowest ranked side left in the Carabao Cup. He quickly made a triple substitution that would see Eriksen, Rashford and Casemiro all come on to the pitch. And they slowly helped United gain control of the game. It took until quite late on though, but in-form striker Rashford struck twice to secure United a place in the semi-finals.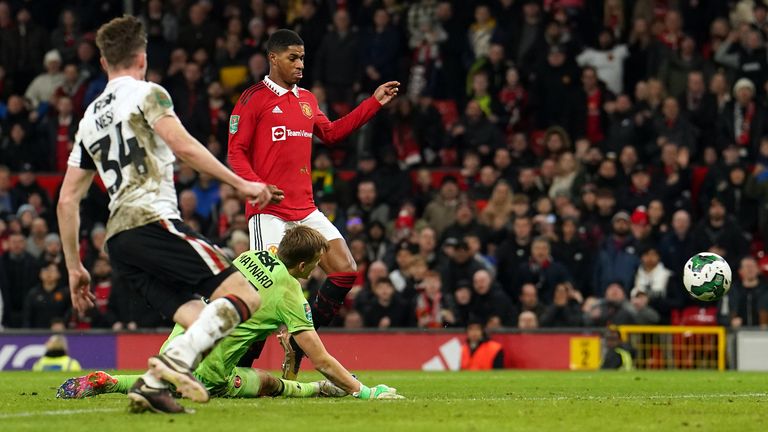 Newcastle on course for their first piece of silverware under new owners?
For some fans, Newcastle vs Leicester will have been a close game to call. I'd probably have agreed a year or so ago. But this season Leicester have fallen so far from grace after a lack of investment, we couldn't personally see anything besides a Newcastle win. The Geordies had the home crowd behind them and this season has been their best in decades as they challenge for top four. Admittedly they did stumble after a disappointing exit in the FA Cup to Sheffield Wednesday, but this was a chance to make amends.
It was far from a masterclass we saw from Newcastle, but they did as expected and dominated the game with the crowd roaring them on. Sloppy defending from the Foxes allowed both Dan Burn and Joelinton to slot the ball into the back of the net to give the Magpies a deserved 2-0 victory. Their reward for such a solid performance was a place in the semi finals of the League Cup for the first time in 47 years.
Wolves can't get through Forest
Wolves will have been very disappointed with their draw at Anfield in the FA Cup, believing they should've won it despite a late goal being disallowed for offside. Such an impressive performance should've filled the squad with confidence though, especially going into a Carabao Cup quarter-final against one of the Premier League's least in-form teams in Forest who were embarrassed by Blackpool in the FA Cup at the weekend.
However, Forest took a surprise lead when ex-Wolves defender Willy Boly poked home from a corner that was defended very badly. Raul Jimenez equalised in the second half following a beautiful sweeping move across the pitch as he got on the end of a cross from Da Cunha that found him at the far post, allowing him to tap it in. No one else could break the deadlock though, and so, the game went to penalties and it would be Dean Henderson the hero with Wolves missing two of their penalties to leave Forest through to the semi-finals.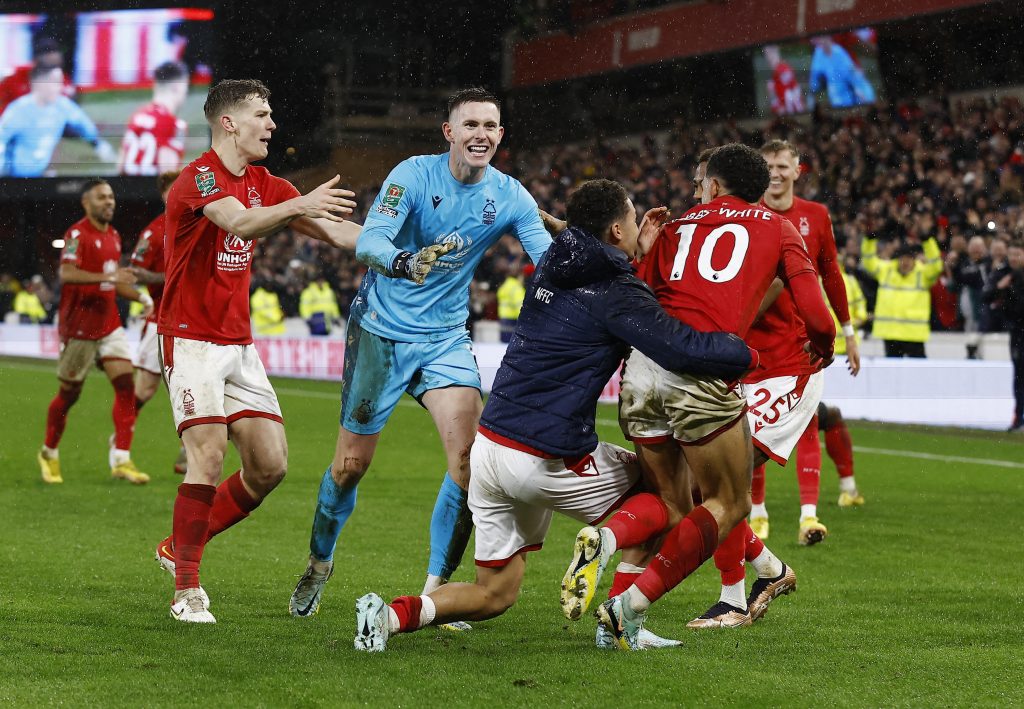 The Saints go marching on
Going into this Carabao Cup tie at St Mary's no one gave Southampton a chance. But Southampton, who are yet to win a game under their new manager in the Premier League in four attempts, weren't going to give up hope. Their only wins under Nathan Jones have come in cup competitions. And it seems the Saints had some inspiration from that fact because they found themselves in charge against a weakened City side. But in all honesty a weak City side is still good enough to compete in the Premier League.
Poor defending from City allowed Southampton to bombard the City half with multiple attempts at working the ball into the box. Lyanco dispossessed City on the wing and whipped a ball into the box where Mara cut across Kyle Walker to slot home for his first goal for the Saints. The fans erupted, and it wouldn't be long before they did the same again when Djenepo picked the ball up and ran toward the box. But rather than looking for a pass, his eyes lit up seeing the City keeper off his line and curled the ball over his head from about 25 yards out.
Pep made a triple change at half time to bring his big guns on in order to prevent City from being knocked out of the Carabao Cup. But even with the likes of De Bruyne, Foden and Haaland all out on the grass, they failed to register a shot on target for the entire game.
Carabao Cup semi-final
The next round of the Carabao Cup sees two two-legged semi-finals being played, with both home and away legs. The draw was made shortly after Manchester City were dumped out of the competition. The Carabao Cup semi-final fixtures are:
Nottingham Forest Vs Manchester United
Southampton Vs Newcastle
Who do you think will make it to Wembley this year? Let us know in the comments below.
---