The FIFA World Cup is the biggest tournament in international football. Watched more than any other event around the world. This year, however, it has been surrounded by controversy for many reasons, from the re-scheduling of the tournament itself from Summer to Winter and due to being hosted in Qatar, which is plagued with multiple violations of human rights records.
Whilst many have spoken out about the issues, a little too late for our liking because nothing was said when the tournament was awarded many years ago, top sporting personalities, journalists and politicians are all still planning to attend. Some say they are going so they can speak out about the corruption of the awarding of the World Cup to Qatar, while others plan to speak out about their barbaric treatment of LGBTQ+ groups. But all are accepting the big money to go over there when they could've spoken out from back home. A little bit hypocritical really.
Anyway, the tournament is still going ahead, and we've decided to take a little look at the tournament and try and predict who will go all the way. But first, let's look at some of the controversies in more detail.
The most controversial World Cup yet
From its corrupt awarding to the needless deaths of migrant workers building stadiums, the 2022 World Cup in Qatar has been surrounded by controversy. It's one thing to respect another country's culture when travelling abroad, but when that culture is responsible for some of the worst human rights violations in history, sometimes things need to be said.
Here are just a few of the controversial topics around the World Cup in Qatar:
Qatar has no football culture. It only had around two suitable stadiums when it was awarded the tournament in 2010, and many migrant workers died when building the stadiums in time for the 2022 World Cup.
Qatar has been accused in the past of paying players who haven't represented their national sides in order to strengthen their own side. Following investigations, FIFA did change eligibility criteria to prevent them from doing this.
The Qatari government have also been accused of paying actors to attend games in the past, and they are suspected of doing it again this year due to having such a small population, and many fans boycotting the tournament.
Despite originally agreeing to allow the sale of alcohol in specific areas, including stadiums, two days before the tournament they announced alcohol would no longer be sold in stadiums as it goes against the religious beliefs of the state.
Have been suspected of supplying arms to Russia in its illegal war on Ukraine.
The timing of the World Cup had to be re-scheduled because the country is too hot in the Summer, and has disrupted almost every domestic competition to give players a very congested fixture list.
The Qatari authorities use abusive laws to stifle those who are critical of the state, including both citizens and migrant workers.
Migrant workers remain barred from forming or joining trade unions. In August 2022,  by state authorities after protesting on the streets of Doha after their company repeatedly failed to pay their wages.
Fair trials are far from guaranteed in Qatar. Over the last decade, Amnesty International has documented cases of unfair trials where defendants' claims of torture and ill-treatment were never investigated, and sentences were handed down based on coerced "confessions".
Women continue to face discrimination in law and practice in Qatar. Under the guardianship system, women require the permission of their male guardian, usually their husband, father, brother, grandfather or uncle, to marry, study abroad on government scholarships, work in many government jobs, travel abroad (if under the age of 25), and access reproductive healthcare.
Qatari laws discriminate against LGBT people. Article 296(3) of the Penal Code, criminalizes a range of same-sex consensual sexual acts, including potential jail terms for anyone who "leads or induces or tempts a male, by any means, into committing an act of sodomy or debauchery". Similarly, Article 296(4) criminalizes anyone who "induces or tempts a male or female, by any means, into committing acts contrary to morals or that is unlawful".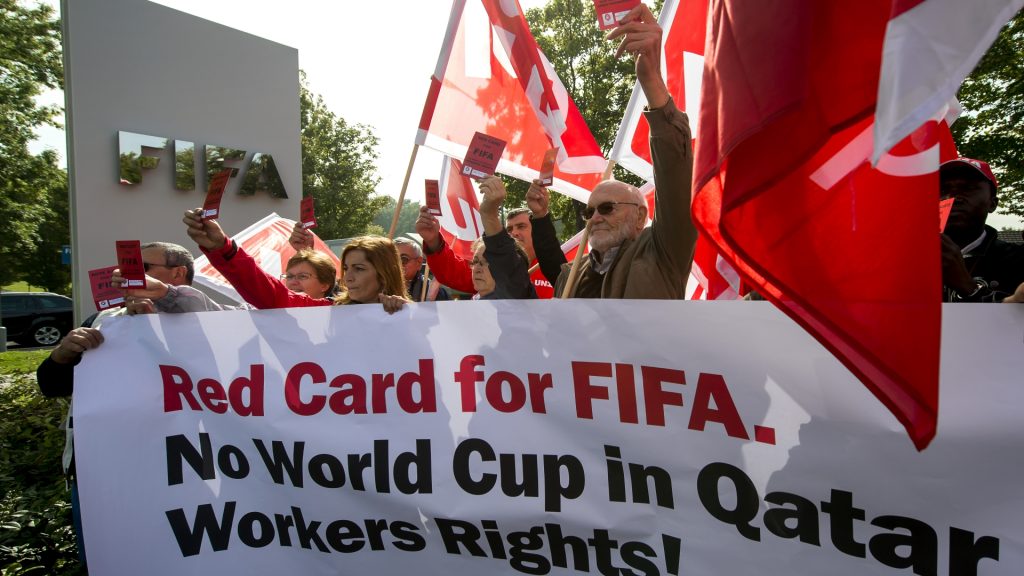 Who has made the tournament?
There are 32 teams who qualified for the 2022 World Cup in Qatar which is suspected to be one of the most-watched sporting events this year. Each team qualified through its own regional qualification tournaments and the teams below are listed in the groups they were drawn into for the initial stages of the World Cup:
| | | | |
| --- | --- | --- | --- |
| Group A | Group B | Group C | Group D |
| Qatar | England | Argentina | France |
| Ecuador | Iran | Saudi Arabia | Australia |
| Senegal | United States | Mexico | Denmark |
| Netherlands | Wales | Poland | Tunisia |
| | | | |
| --- | --- | --- | --- |
| Group E | Group F | Group G | Group H |
| Spain | Belgium | Brazil | Portugal |
| Costa Rica | Canada | Serbia | Ghana |
| Germany | Morocco | Switzerland | Uruguay |
| Japan | Croatia | Cameroon | South Korea |
Each of the teams in the group will play their competitors once, with the top two teams progressing to the round of 16. At this stage, the tournament becomes a knockout-style competition where winners progress and losers leave the tournament. Following the round of 16 will be the quarter-finals, semi-finals a third-place playoff and the final of the 2022 World Cup to determine the champion. But who is likely to win?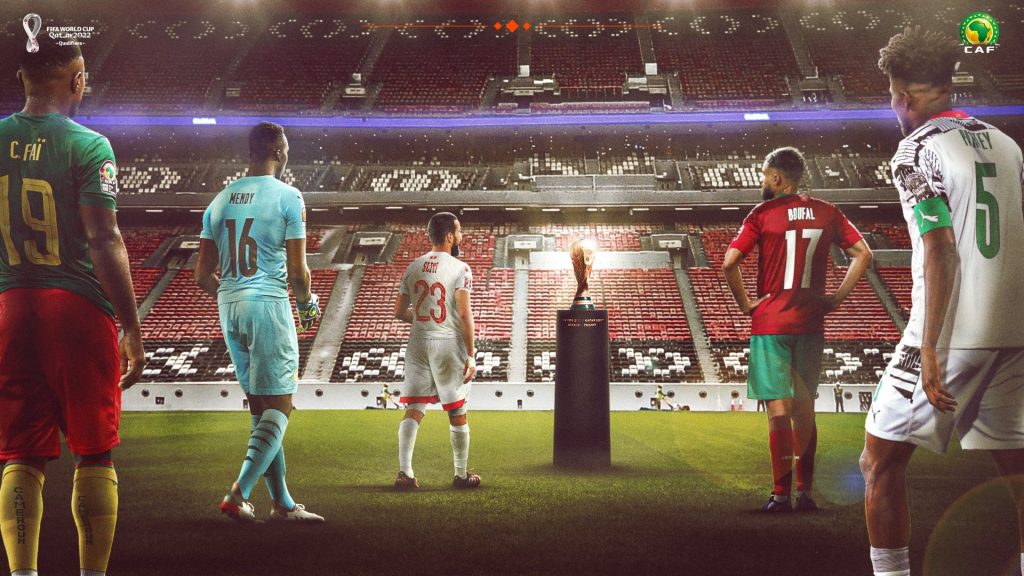 Who are the favourites to win?
As it stands, the favourites for the tournament are Brazil, who stupidly decided to leave in form Liverpool striker out of their tournament squad. They've been given 4/1 odds to win the tournament and with two of the best keepers in the world in Allison and Ederson, they'll be tough to score past. But the team have fallen when under pressure before, and with diva Neymar leading the line, we can expect plenty of theatrics.
The second favourite for the tournament is Argentina who is 11/2 and has arguably the G.O.A.T. Leo Messi in their squad. They managed to surprisingly beat Brazil in the Copa America final, giving Messi his first international honour and with him getting on now, it will be his last chance to potentially claim this most coveted prize. However, the South American team do have a habit of under-delivering at these tournaments even with their wealth of talent.
The next seven favourites in the tournament are all from Europe. France is the more likely team to win given odds of 15/2 with Spain 9/1, England 10/1, Germany 12/1, Netherlands 14/1, Portugal 17/1 and Belgium 19/1. IT could be very close between all of these sides though with many players missing star players who have picked up injuries in the congested fixture list created to accommodate the rescheduling of this World Cup.
England and France both have the favourites for top score though with Harry Kane 44/5 and Kylian Mbappe 10/1 to claim the golden boot. But if people don't give Kane the opportunity to dive in the box which he is known for, it's likely we'll see a repeat of the Euros where he could go goalless for several games as he offers little to the team besides being an extra body on the pitch. Messi and Neymar are both then the next favourites to claim the golden boot on 11/1 and 12/1 respectively.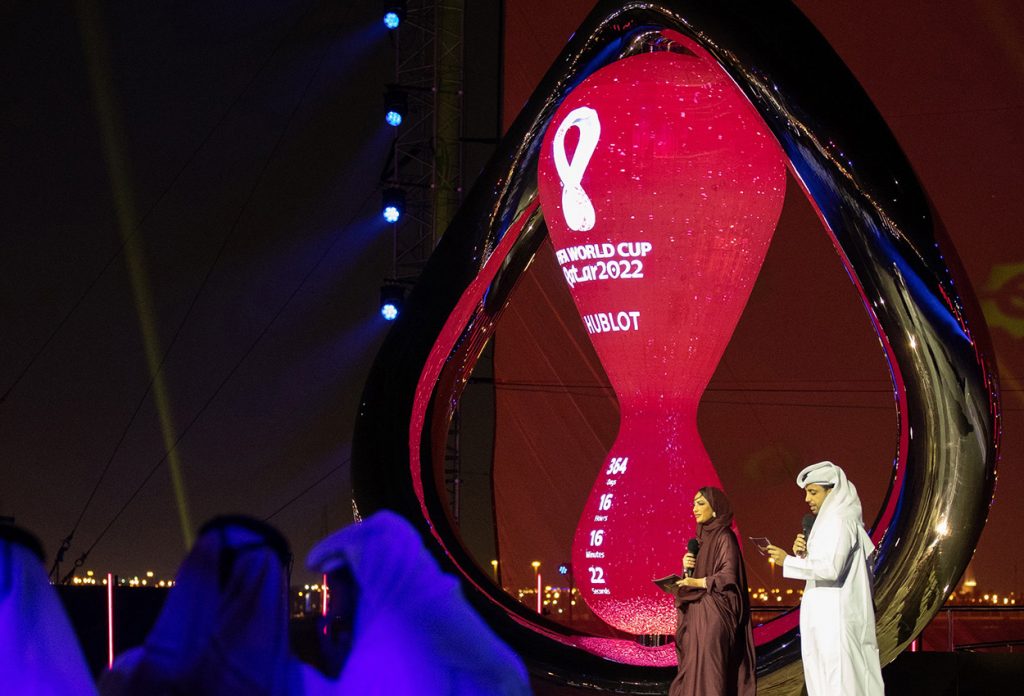 Our World Cup predictions
After several performances that have been below par, we're not expecting England to do nearly, as well as the odds given, suggest they will. In fact, they could go out as early as the group stages as they have struggled against the USA and Wales in the past, and although on paper they should qualify, it is likely it won't be so straightforward for the Three Lions.
They do have the success of the Lionesses though with England Women having won the Women's European Championship just months ago, but with Gareth Southgate in charge, we don't expect them to play the same attractive style of football as the women. We're going to go with England to be knocked out in the round of 16.
We were expecting Senegal to go quite far in the tournament especially after winning the African Cup of Nations at the start of the year. However, they have just lost talisman Sadio Mane to injury a week before the tournament. They still have a great team to compete with, and we believe that given their strength in depth, they could go as far as the semi-finals this year. And if there was a surprise package to win the whole thing, Senegal would be the underdog we would back.
Brazil is the clear favourite, and they have the talent to back it up. But it could be one of those that goes either way. They will either do as expected and dominate, which we believe they will in many of their games. But, they could also flop massively. Being from a hotter climate will likely suit them for the high temperatures of Qatar, and we do expect them to go far, so we'd say if you can cover them to make the final, you should be safe with your bets. But on the final day, it's just one game that could go either way.
Having discussed what some of the teams could do, let's look at individuals. He won the Balon d'Or earlier this year following triumphs in La Liga and the Champions League with Real Madrid, and so we're backing Karim Benzema at 20/1 to be the top scorer of the competition. For the golden glove, it could be a tricky one. Brazil has two world-class keepers, but their manager isn't opposed to changing and giving both a few games, so while Brazil may collect the most clean sheets, both keepers could only have a few to their name. So we'll back Benzema's Real Madrid teammate Thibaut Courtois to claim the title for Golden Glove.
Your thoughts
You have our thoughts on the World Cup, both on who will play and win, and the controversies around it. Personally, Qatar should never have been picked as a location in the first place, and when corruption was detected, it should've been taken away. A lot is being put on managers and players to speak out, but it's too little too late now. The media had many chances to speak out on the atrocities committed in Qatar for many years before now, but have left it to the last minute.
What are your thoughts though? Will you be watching the 2022 World Cup in Qatar? Do you have any views on the tournament itself and the issues surrounding it? Let us know in the comments below as we'd love to know what you think.
---
For even more coverage of events like this, check out our Special Events page.