The FA Cup is the longest running cup competition in the history of association football, and every season delivers magical moments. From David vs Goliath battles where the underdog comes out victorious, to seeing some scintillating performances from the best that football has to offer.
We've just had the pleasure of watching a whole host of third round fixtures, and we even managed to attend one of the games in person. So, it's time to see how all the action unfolded.
FA Cup 3rd round
The third round of the FA Cup, as always, is the first round where the top Premier League sides enter the competition, and it gives the minnows of English (and Welsh) football a chance to face some big competition and earn a nice payday. Before we get into the specifics of what we saw in some games, and pick out our highlights of the round, let's look at the results:
FA Cup 3rd round results
Manchester United 3 – 1 Everton
Preston 3 – 1 Huddersfield
Reading 2 – 0 Watford
Tottenham 1 – 0 Portsmouth
Gillingham 0 – 1 Leicester
Forest Green Vs Birmingham (Postponed)
Crystal Palace 1 – 2 Southampton
Hull City 0 – 2 Fulham
Middlesborough 1 – 5 Brighton
Fleetwood 2 – 1 QPR
Ipswich Town 4 – 1 Rotherham
Bournemouth 2 – 4 Burnley
Blackpool 4 – 1 Nottingham Forest
Chesterfield 3 – 3 West Brom
Millwall 0 – 2 Sheffield United
Boreham Wood 1 – 1 Accrington Stanley
Shrewsbury 1 – 2 Sunderland
Brentford 0 – 1 West Ham
Coventry 3 – 4 Wrexham
Luton Town 1 – 1 Wigan Athletic
Grimsby Town 1 – 0 Burton
Sheffield Wednesday 2 – 1 Newcastle
Liverpool 2 – 2 Wolves
Derby County 3 – 0 Barnsley
Bristol City 1 – 1 Swansea
Cardiff City 2 – 2 Leeds United
Stockport 1 – 2 Walsall
Hartlepool 0 – 2 Stoke City
Norwich City0 – Blackburn Rovers 1
Aston Villa 1 – 2 Stevenage
Manchester City 4 – 0 Chelsea
Oxford United Vs Arsenal (To be played Monday 9th Jan, 8 PM)
3rd round replay fixtures
West Brom Vs Chesterfield – Tue, 17 Jan, 7:45PM
Swansea Vs Bristol City – Tue, 17 Jan 7:45 PM
Leeds United vs Cardiff City – Tue, 17 Jan 7:45 PM
Accrington Stanley Vs Boreham Wood – Tue, 17 Jan 7:45 PM
Wolves Vs Liverpool – Tue, 17 Jan 7:45 PM
Highlights of the FA Cup 3rd round
Burnley knockout Premier League Bournemouth
Burnley are a shadow of their former selves under new manager Vincent Kompany. He's taken them from being a team that was known for parking the bus and being solid defensively and has them playing some good-looking football. And if sitting atop of the Championship wasn't enough for them, then maybe thumping Bournemouth to make it to the fourth round of the FA Cup will do.
Burnley started off brightly with Manuel Benson netting in just the sixth minute to give the visitors a lead following some poor defending from Bournemouth. But some poor defending from Burnley themselves allowed Ryan Christie to level things up just six minutes later. Anass Zaroury then gave Burnley the lead again and extended it further with a quick brace just before the end of the first half.
Dominick Solanke will have thought he'd gotten his team back in to the mix as the second half got underway, nodding the ball over the line when the ball flicked into the air following his deflected shot stopped by Bailey Peacock Farrell in the Burnley goal. It wasn't to be though, as Manuel Benson extended Burnley's lead again to see them into the fourth round of the FA Cup.
There was also another Championship victory over a Premier League side in the FA Cup 3rd round as Blackpool beat Nottingham Forest 4-1 at home.
Non-league Wrexham shock Championship Coventry
As someone born in Chester, I probably shouldn't like Wrexham. But ever since the purchase of the club by Rob McElhenney and Ryan Reynolds, they've been fascinating to watch. And I'm not just talking about their Disney documentary, Welcome to Wrexham. And things were already heating up before the game with Coventry fans getting on the back of Wrexham's Ollie Palmer who said the lads didn't really care for the opposition because they wanted to face a Premier League club.
But they certainly seemed fired up for the FA Cup tie, taking an early lead through quick goals from Sam Dalby and Elliot Lee in the first 20 minutes. Lee's goal particularly good curling in a shot from outside the box. Coventry dominated the possession and were taking their chances at goal, and in the 36th minute, Ben Sheaf powered a low shot passed the keeper to get themselves back into the game. But Thomas O'Connor extended Wrexham's lead to two goals again when a corner was whipped in, and the ball bounced from head to head until O'Connor nodded it into the corner and over the line.
The second half couldn't have started any worse for Coventry. Jonathan Panzo handled the ball in the box and was shown a straight red with a penalty given to Wrexham, one that Paul "The Money" Mullin tucked away. A straight red did seem a little harsh given the distance the ball travelled and the speed, plus there should really have been a double jeopardy rule applied instead of dishing out a double punishment. But Coventry didn't seem to need it as a goal from Vikto Gyokeres in the 69th minute and Kasey Palmer in the 76th, brought them within one goal of forcing a replay. Sadly, despite immense pressure, they couldn't quite finish the comeback.
This wasn't the only big underdog story of the day in the FA Cup though, with League One Sheffield Wednesday knocking out Premier League top four contenders Newcastle United.
Liverpool's poor form continues
I had the pleasure (it really wasn't that great to be pleasurable) of attending this FA Cup game, and in recent weeks Liverpool have been playing some poor football. Wolves too have been unlucky of late so both teams were going into this looking for a bit of a confidence booster.
Wolves will have been the happier side in the first half, given that Liverpool dominated possession, but they somehow took an early lead when Allison passed the ball directly to the feet of Goncalo Guedes who slotted the ball into an open net. A trademark diagonal pass over the defence though from Trent Alexander-Arnold was perfectly received by under-fire striker Darwin Nunez who slotted home with his first touch to level the game.
The second half got underway, and a ball whipped into an offside Mo Salah was deflected by the defender whose header whipped the ball into the air, allowing Mo Salah to come back into play. He brought the looping ball down, controlled it perfectly and slotted home as cool as you like. But more poor defensive work from Liverpool meant their lead would only last 14 minutes when Hwang Hee-Chan scored to make it 2-2. Wolves then thought they had scored the winner late on, before it was ruled out for offside. Harsh due to VAR not being able to see the situation clearly, so having to go with the lineman's decision on the field.
The full whistle soon went after all the drama and forced Klopp's men into an FA Cup replay at Molineux that they could do without.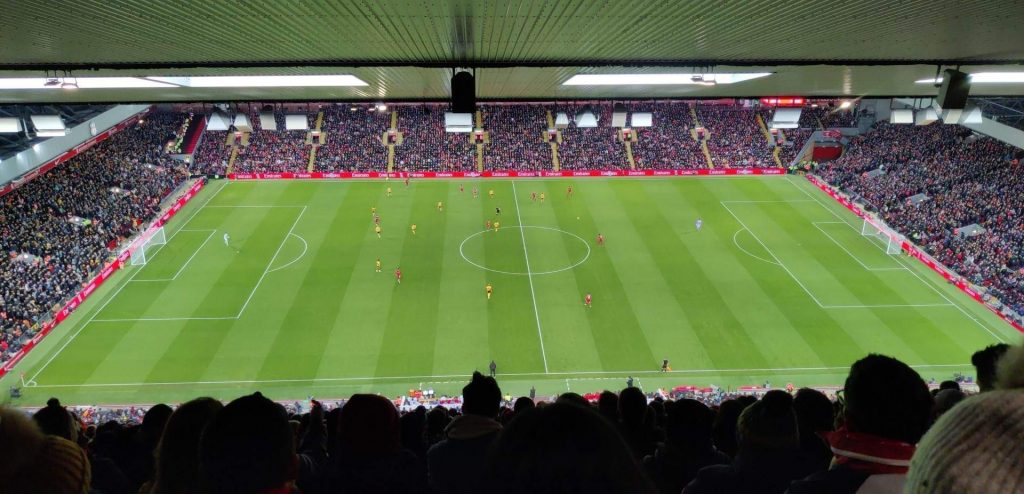 Stevenage stage late comeback to shock Villa
This will have been a tie Aston Villa manager Unai Emery will have wanted to win, and he went with a line-up that should've been good enough to get the job done in this FA Cup fixture. And it looked like they would do when Morgan Sanson scored in the 33rd minute. However, late on in the game, Stevenage made one of the biggest comebacks of the round as the League Two side equalised with a penalty shortly after Leander Dendoncker was shown a red card.
And just as Stevenage fans were celebrating and thinking they could be getting a replay at home, Dean Campbell from a short corner, somehow powers a shot into the bottom right corner. The crowd went wild, and when that final whistle blew, the away fans and Stevenage players celebrated like they'd won the whole FA Cup.
Manchester City dispatch of Chelsea for second time this week
Having only played each other days before in the Premier League, the two were back at it in the FA Cup. But it wouldn't be a close affair this time round, as City had the tie won in the first half, which saw some poor keeping from Kepa, plus poor defending when Kai Havertz punched a ball away that was whipped in from a corner to give City a penalty.
City were 3-0 up at the break and the second half just saw them go into cruise control as they strolled to an easy victory. Their only goal in the second half coming from another penalty. The only positive for Graham Potter will have been the impressive performances of a few youth players who came on such as Omari Hutchinson who looked fantastic, as well as an appearance for new signing David Fofana.
The FA Cup 4th round draw
Here are the fixtures for the next round of the FA Cup:
Preston Vs Tottenham
Southampton Vs Blackpool
Wrexham V Sheffield United
Ipswich Town Vs Burnley
Manchester United Vs Reading
Luton Town or Wigan Athletic Vs Grimsby Town
Derby County Vs West Ham
Stoke City Vs Stevenage
Blackburn Rovers Vs Forest Green Rovers or Birmingham City
Walsall Vs Leicester
Sheffield Wednesday Vs Fleetwood Town
Manchester City Vs Oxford United or Arsenal
Bristol City or Swansea Vs Chesterfield or West Brom
Brighton Vs Liverpool or Wolves
Fulham Vs Sunderland
Boreham Wood or Accrington Stanley Vs Cardiff City or Leeds United
Which games are you most looking forward to in the next round? Who of the remaining teams with replays yet to be played do you think will make it through? Can Liverpool defend their crown? Let us know your thoughts on the FA Cup in the comments below.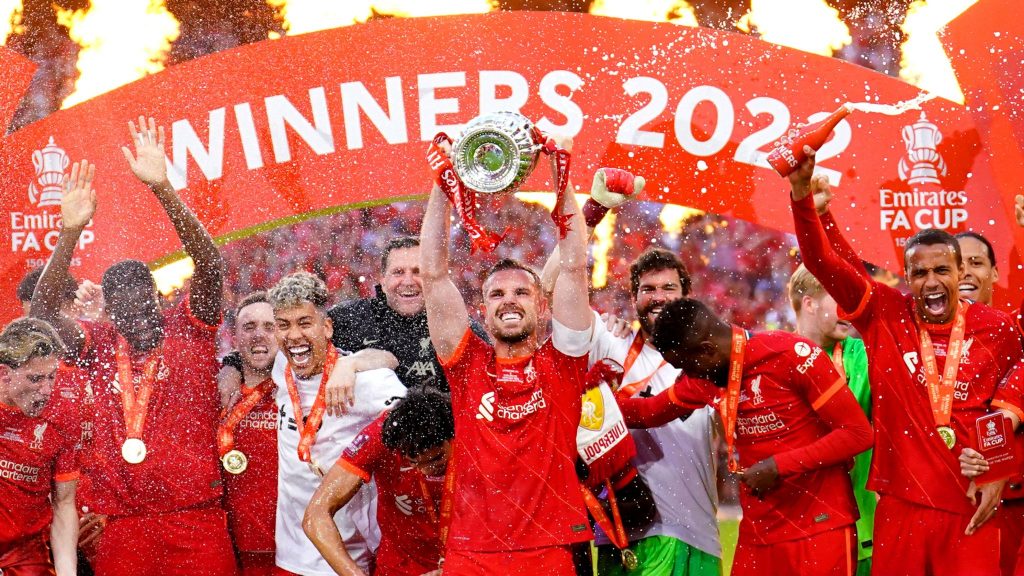 ---
For more coverage like this, check out our Football section.