As we all know, Graham Potter has joined Chelsea as Head Coach and took quite a bit of his Brighton coaching staff with him. Since he has left, Andrew Crofts has been named Interim Head Coach and has recently given his first interview as acting Head Coach for Brighton.
Andrew had a lot of good things to say about Potter and his staff and the way they left things, but he also covers some other questions and points in this 10min interview that can be watched below, or on the Brighton and Hove Albion FC Official youtube channel.
First and foremost, he talks about the passing of Her Majesty The Queen. While he had never personally met her, he had a lot of admiration for her and what she did. He also wishes the Royal Family and anyone grieving his and the club condolences. This is a hard time for many and we at That's All Sport would also like to wish our condolences to everyone.
When it came to becoming Interim Coach for the first team, he was a bit shocked as he turned up to the grounds as he normally does and was told he would be taking the first team's session that day. While this seems like a big task and it is, Crofts has been at the club for some time and has also been the U21 Head Coach for a while and has implemented similar tactics into his team. This would have allowed him to make a few changes but overall, deliver a good session for the first team, even on such short notice.
Crofts also goes on to mention in his interview that the first team, responded very positively to the news and was ready to train with him. This helped to make his transition a bit easier as did support from Adam Lallana and other members of the staff. As mentioned, Crofts has been at the club for a long time now so knows how things operate and was ready to step up and train the first team, even on such short notice.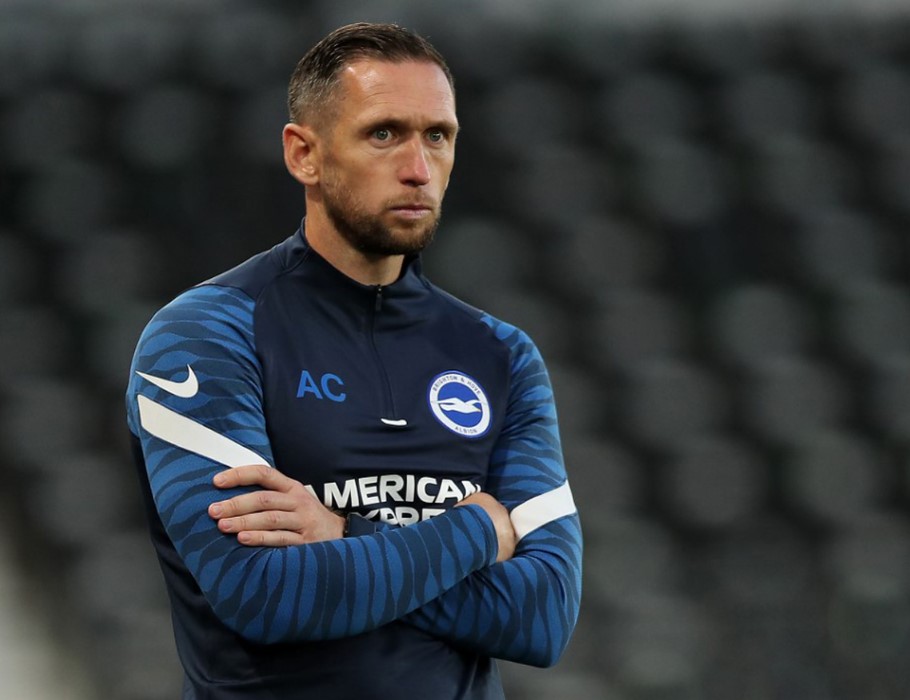 Andrew also said that a change such as Graham Potter going to Chelsea and taking staff with him doesn't happen often. He also goes on to mention that this is a massive credit to what Graham has done during his time at Brighton and also how the players responded and delivered on the pitch. It is a very special time and Brighton and Crofts can imagine that a lot of great coaches are going to be interested in the Head Coach Position.
He says it will be an attractive job and Brighton is a very unique club with so many high-caliber people that he imagines a lot of people will be interested. However, we can imagine he is busy himself making sure the first team stays in top form and just making sure he can do everything needed to keep things going in the meantime.
Crofts will have a lot of support from the club, coaches, and players and this is a massive opportunity for him. If you want to catch the interview, watch the video below!
We will continue to cover Crofts current Head Coach journey and make sure to report anything we can find so as always, check back with us regularly for updates!
Andrew Crofts Press Conference
Let us know in the comments what you think of the current situation at Brighton. Are you disappointed Potter left? Do you think Crofts has what it takes to step up until they can find a replacement? Any ideas on who the next Head Coach would be, or who you would like to see? Let us know!