Saturday, September 30th, Tottenham Hotspur Vs. Liverpool. This game featured multiple poor decisions, just a few examples of these poor decisions are; the Curtis Jones red card, the Diogo Jota non-yellow card which led to him getting sent off a minute later, the yellow card for Andrew Robertson that he got for being shoulder barged by a Spurs player, a penalty shout that wasn't even looked at by VAR, a Spurs player on a yellow card gesturing to the referee to give a yellow card that wasn't given a second yellow card for his gesture, a yellow card for Mohammed Salah for a clean tackle on a Spurs player… Breathe.
The incident
But the main poor decision is the worst of the lot, Mohammed Salah plays a ball into Luis Diaz who is onside, he is ahead of the Spurs centre-back but the Spurs full-back plays him onside. Diaz receives the ball and uses his pace to set himself up in a 1 on 1 with the Spurs keeper, he puts it past him and 10-man Liverpool goes 1-0 up at the Tottenham Hotspur stadium. However, the linesman who if he isn't 100% sure should keep his flag down and let VAR do the work, raises his flag for offside. VAR looks at the decision and says "Check Complete" but the goal isn't given. So why is that?
Why was VAR criticised?
Firstly, on TV they didn't show any lines being drawn, however, VAR DID draw the lines, and they showed that Luis Diaz is in fact onside. The VAR official says "Yep, give it." and after a very short delay the game restarts, but it's still 0-0, what gives? Well, actually when play restarts, Spurs go up the other end and immediately put themselves in the lead through Heung-Min Son. So, it turns out that the VAR official thought he was checking to make sure Diaz was onside because he thought the onfield decision was a goal, but with the linesman flagging for offside, he was actually checking to see if the decision needed to be overturned and the goal given.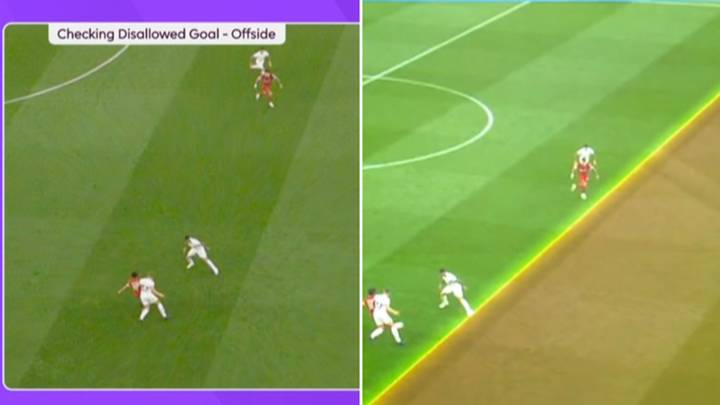 What happened after?
After the game the PGMOL issued an apology after a "significant human error" led to Luis Diaz's goal not being given, however, Liverpool have not accepted that apology and have instead gone on the attack, rightly so. They issued a request to the PGMOL for the audio from the VAR room, which every club is well within their rights to do so when a decision as bad as this one. Well, the PGMOL released the VAR audio from the game and… It's a mess, it really is. 
Reactions
So, firstly the fact that even the 4th official is telling EVERYBODY to delay the game because the decision has been given incorrectly but nobody listens? That's outrageous. Then you've got the fact that the VAR official just says yeah give it, check complete, but nobody questions what he's saying, seeing that nobody in charge seemed to know what was going on. Why hasn't the ref who can hear what's going on asked why he's said goal-given check complete when the linesman has flagged for offside? This entire situation is a mess.
The fight still goes on between the PGMOL and Liverpool with Jurgen Klopp saying in his Europa League press conference; 
"What I want to say is, it's really important, as big and important as football is, that we really deal with it in a proper way. I mean all the people involved, the on-field ref, linesman, fourth official and especially VAR, did not do that on purpose. We should not forget that. It was a mistake, an obvious mistake, and I think there would have been solutions for it afterwards.
I can say immediately, and some people won't want me to say, not as a manager of Liverpool, more as a football person, the only outcome should be a replay. That's how it is. Probably will not happen, the argument against that is if we open that gate, everybody will ask for it. I think the situation is so unprecedented that, it didn't happen before, I'm 56 years old and since 50 years in football and I don't always deal well with it, but I'm used to wrong decisions."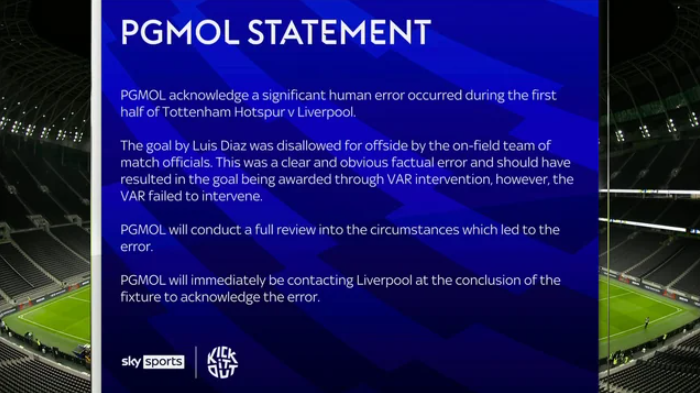 What will the PGMOL do about the VAR mistake?
So what will the PGMOL do? This season has been an absolute joke when it comes to VAR, but it isn't just in Liverpool games. In the season-opening weekend, Manchester United Vs Wolves, VAR missed a clear penalty for Wolves and later went on to apologise and that was just the start.
Let's be clear, the VAR system itself WORKS as is shown in UEFA competition and World Cups, which means that the problem lies in the officials that are in charge of the system in the Premier League. People have been complaining about the officiating in the Premier League for decades now, so when you put those same officials in charge of the technology, it just gives them more avenues to mess things up.
If you want my opinion on it, I think the FA should train a full new team of VAR technicians that operate out of St. Georges Park, the same as other sports. Then you go back to the on-field officials making all of the decisions instead of "waiting to see what VAR says", then after any incident, whether it's a sending-off, a penalty or a goal, then the VAR technicians speak to the referee to tell him they think he has made a mistake. Right now, the VAR officials are all former or current referees and they seemingly don't want to make their mates look like idiots so they don't tend to overturn decisions often,
While we're unsure what will happen next, it's safe to say this entire situation is a huge mess and it is just the latest abysmal decision in a long list of terrible refereeing and VAR mishaps. I've seen plenty of people crying saying "Why does it suddenly matter now it's Liverpool that has been shafted?"
Well, actually it's just that Liverpool doesn't take things lying down, they put their foot down and say No this isn't good enough, they've demanded better from the PGMOL and now the process is ongoing to see how this is going to be dealt with so keep your eyes peeled for what happens next in this saga!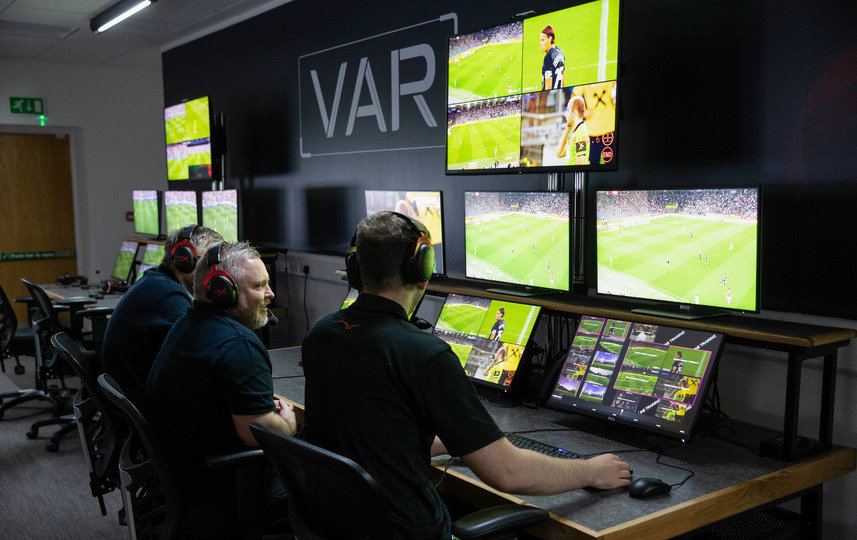 ---
For even more football-related content, click right here.